Our Experts
Experience, insight, diligence and perspective define our principals and our executive team.
We consistently navigate regulatory, financial and operational hurdles to successfully complete projects on time and on budget.
Our Principals
James R. Smith
,
founder of Smith/Packett
With over 30 years of experience in the development and operation of long-term care facilities, Jim has successfully directed his company's work with municipalities to replace elderly care facilities operated by local governments. He has also focused his company on partnerships with management companies and other healthcare providers to provide long-term care facilities in many underserved areas.
An acclaimed subject matter expert on Medicare, Medicaid and other long-term care issues, Jim also possesses invaluable experience in reimbursement payer systems. His sought-after opinions on reimbursement reform explain his service to numerous national and state committees including multiple terms on the Board of the Division of Medical Assistance for the Commonwealth of Virginia. Jim is also currently the Chairman of the Virginia Tech Carilion School of Medicine in Roanoke, Virginia.
HUNTER D. SMITH
,
President and Principal
Hunter possesses an MBA from the prestigious University of Virginia's Darden School of Business. Hunter obtained his undergraduate degree from Hampden-Sydney in History and Economics, where he graduated Summa Cum Laude and as a member of Phi Beta Kappa.
A licensed real estate broker in Virginia and West Virginia, in 2001, Hunter founded Integra Realty, which has become a leader in marketing luxury condos in Roanoke. Hunter has served as a board member of the Western Virginia Science Museum, the Council of Community Services Board and Virginia's Healthcare Association on Assisted Living as well as on Virginia's Healthcare Association Rules and Regulations Committee.
Executive Team
WILLIAM M. HOLMES
,
Executive Vice President of Development & Construction
Will has over 30 years of experience in the development and construction industries, working for Marriott International for over 20 years. Will brings a unique skill set to Smith/Packett, including considerable experience in building senior living facilities in multiple states from the ground up, the acquisition of multiple types of senior living facilities, the acquisition of luxury apartment communities, and the creation as well as management of other commercial real estate planned home developments.
Will holds an MBA in Accounting and Finance from the University of Pittsburgh and a Bachelor of Arts in Economics and Business Administration from Western Maryland College.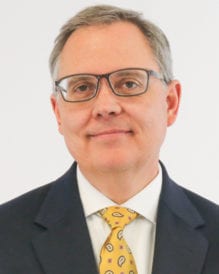 WINN BISHOP
,
Senior Vice President of Development and Construction
Winn is a seasoned commercial real estate executive with specialized knowledge in the development of medical facilities and senior living facilities as well as shopping centers, office buildings, hotels, restaurants, and multi- and single-family projects. His 32 years of diverse experience has seen him responsible for directing all aspects of real estate development, leasing, and management. His skill set includes land and building acquisitions and dispositions, site selection, rezoning, planning, construction, renovation, redevelopment, financing, architectural and engineering coordination, marketing, staff hiring, opening and daily operations.
Winn is a graduate of Averett University, with concentrated graduate level MBA course work at Liberty University.
Bruce Hedrick
,
Vice President of Development and Construction
Bruce's 32 year career has solely been focused on developing and operating senior living and long term care facilities with proven expertise in new business management, market and financial feasibility, site selection and entitlements, project design, financing, construction management, and regional operations.  His experience spans both the private and the not-for-profit sectors with personal involvement in all phases of development as well as building renovation, acquisition and disposition management.
Bruce holds a Masters in Business with a concentration in Real Estate and Urban Planning from Virginia Commonwealth University and a Bachelor of Arts in Economics and Psychology from the University of Virginia.  He has also served on the Healthcare Planning Board for the Virginia Health Care Association and on the Executive Board for the Virginia Assisted Living Association.
CRAIG A. PENNY
,
General Counsel
A member of the Virginia State Bar, Craig practiced law for 6 years with a firm in Lexington, Virginia before joining Smith/Packett in 2010. During his years of private practice, Craig advised clients on commercial and residential real estate transactions as well as financing, corporate administrative and transactional matters, contracts and business issues. Much of his private practice was devoted to representing corporations and individuals in litigation.
Craig is admitted to practice before the U.S. District Courts for the Western and Eastern Districts of Virginia, the U.S. Bankruptcy Court for the Western District of Virginia and all of the Virginia state courts. Craig served as President of the Rockbridge-Lexington-Buena Vista Bar Association in 2007 and was a Circuit Representative for the Young Lawyers Conference of the Virginia State Bar from 2006 through 2010. Craig graduated from Washington & Lee University with a Bachelor of Arts degree in History and received his law degree from Villanova University School of Law.